Now that you have created and configured your new account, you are ready to e-file!
These instructions are to Initiate a New Case; meaning this case is brand new, and does not exist yet in any court. If a case already exists in the court system, you will want to File on an Existing Case.
These steps take you through the process of starting a brand new case, and shows you how to electronically serve your documents on parties and / or attorneys in the case through the use of service contacts. Once filers submit a new case to the court, they will send email notifications to the filer on its status.
Note: To initiate a new case in Los Angeles Civil courts, follow the instructions from this article.
Note: To initiate a new case in Cook County, Illinois,
Initiate a New Case
From the Dashboard, click Initiate a New Case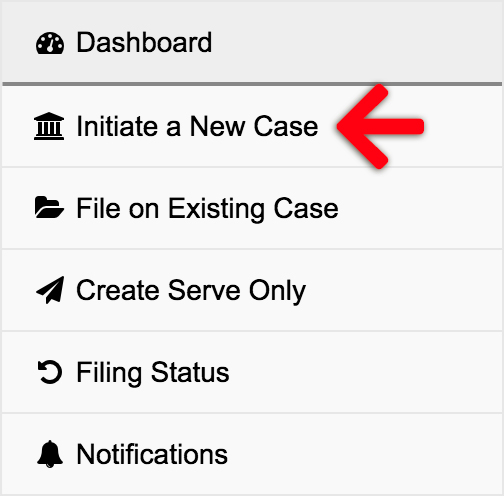 Congratulations! You have submitted your filing to Initiate a New Case. The court will review it, and email you with a response in short time depending on their backlog. You can always go to the Filing Status page at any time to see where the filing stands.