Select courts now have the option to serve documents via Certified or First Class Mail for an additional fee in addition to our current optional service to send documents electronically via email. Filers will be able to request this mail service in our updated Service Contacts section.
It is important to note that we only mail these documents after the court accepts the submission.
Updated Service Contact Section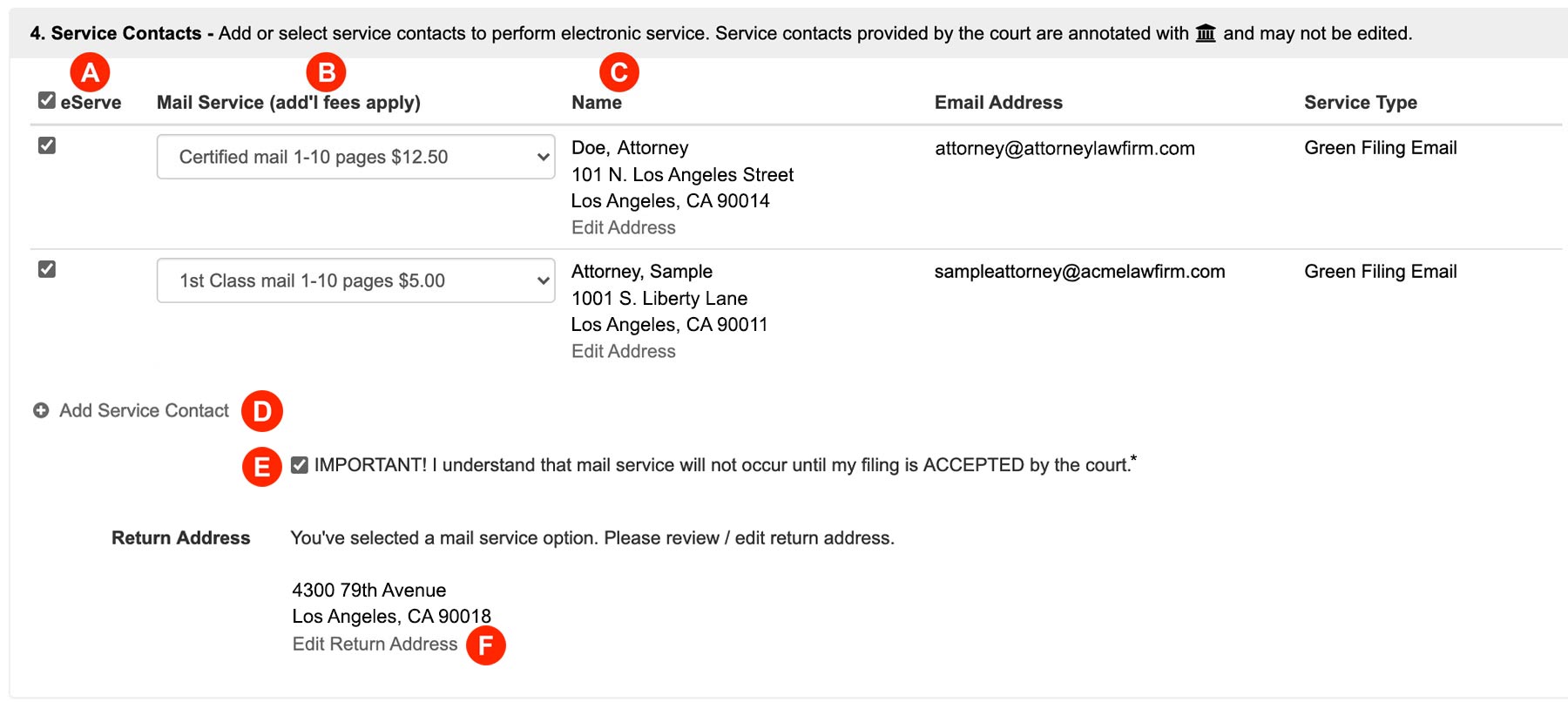 eServe – Check any box in this column to electronically serve a party or attorney via email.
Mail Service – Select Certified or First Class Mail to serve a party or attorney via mail once the court accepts the filing.
Name – a filer may add or edit an address for Mail Service. However, only the contact's name shows until a user selects a Mail Service type in the previous column.
Add Service Contact – click this link to add new contacts to a filing.
Acknowledgment Checkbox – For those users who have requested mail service, check this box to acknowledge you understand mail service doesn't go out until the court accepts the filing.
Return Address – Verify the return address is accurate and correct in case any Mail Service is returned to you.
Mail Service Fees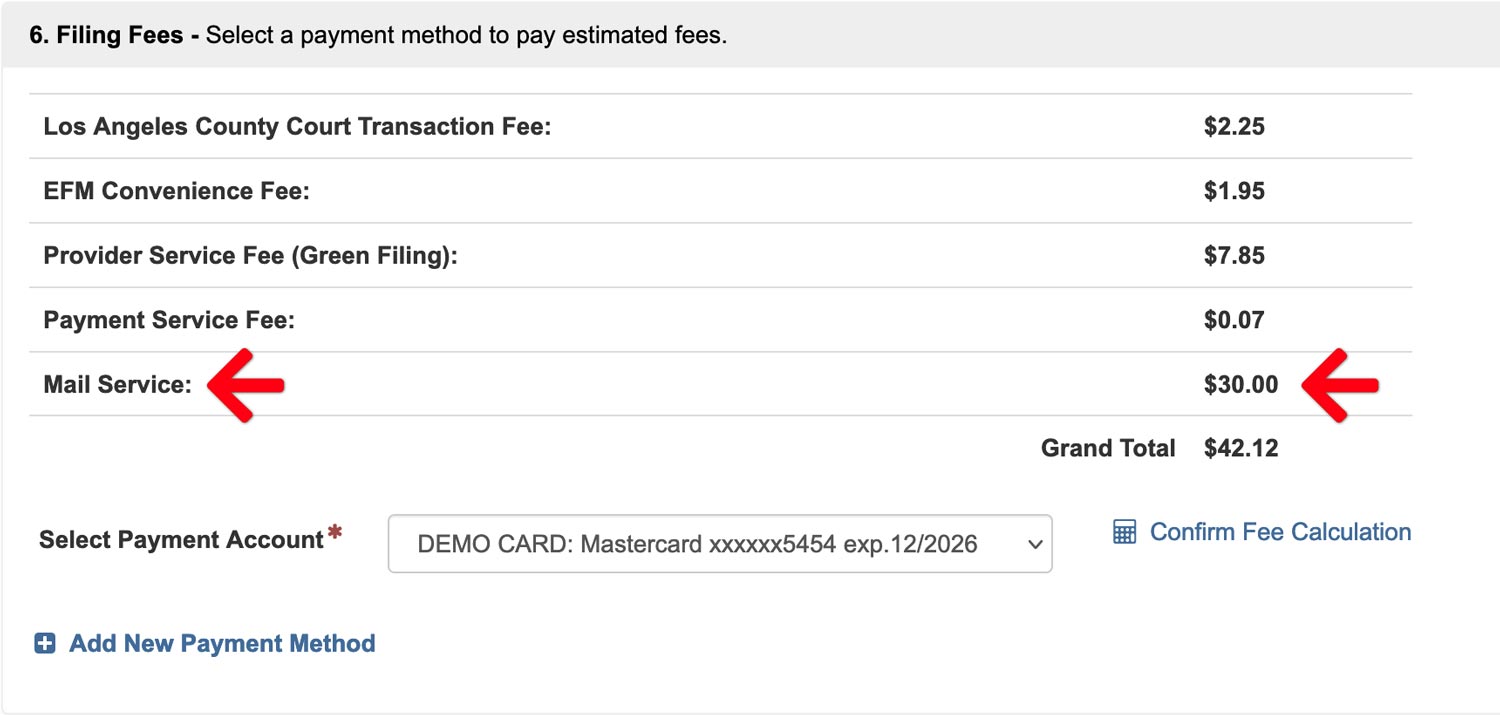 In the Filing Fees section of the filing, a new row titled Mail Service lists the total fees for all requested Mail Service from the Service Contact Section. We only mail the documents when the filing clerk accepts it.
Mail Service Fee Schedule
| | | |
| --- | --- | --- |
| | Certified Mail | 1st Class Mail |
| 1-10 Pages | $12.50 | $5.00 |
| 11-74 Pages | $27.00 | $12.50 |
| 75+ Pages | Unavailable | Unavailable |
Mail Service Status

Once filer submits the filing to the court, they may click Filing Status from the left menu of the Dasuboard, and then click the pending/accepted filing id at anytime to bring that filing back up. Then they can scroll to the Service Contact section to view the Mail Service's status along with any eService.
While we do not send the mail until the filing clerk accepts the filing, users can view details of its status; find a proof of what the system sent to the contacts, as well as a receipt for it.
Video Demonstration