Motion Spindling is a term that the clerk within the Cook County Circuit Court uses to set a motion for a hearing date. Once your completed filing is pending with the court, you can request a hearing date in one of two ways.
1) Request a date immediately upon submission
2) Request a date from the filing status screen
Note: You can only request a date while the filing is pending with the court, and for each motion you need to spindle, you need to create a separate filing.
Request a date (Motion Spindling) immediately upon submission
IMPORTANT! In order to schedule a hearing date you MUST:
A) include your Cook County Attorney Code in the Case Cross Reference Codes section, and then,
B) if the case type you are filing on requires it, you must select from the Motion Types available in the Case Cross Reference Codes section. See sample screenshot below for reference.
Note: You will only want one (1) Type in this section. Adding multiple Motion Types here can result in an error upon submission.
COOK COUNTY MOTION TYPE UPDATE 7/12/2021
The
Probate
,
Domestic Relations
, and
Domestic Violence (Civil)
Divisions in Cook County have changed their method for selecting motion types in a filing. Please refer to
this help article
for their new procedure.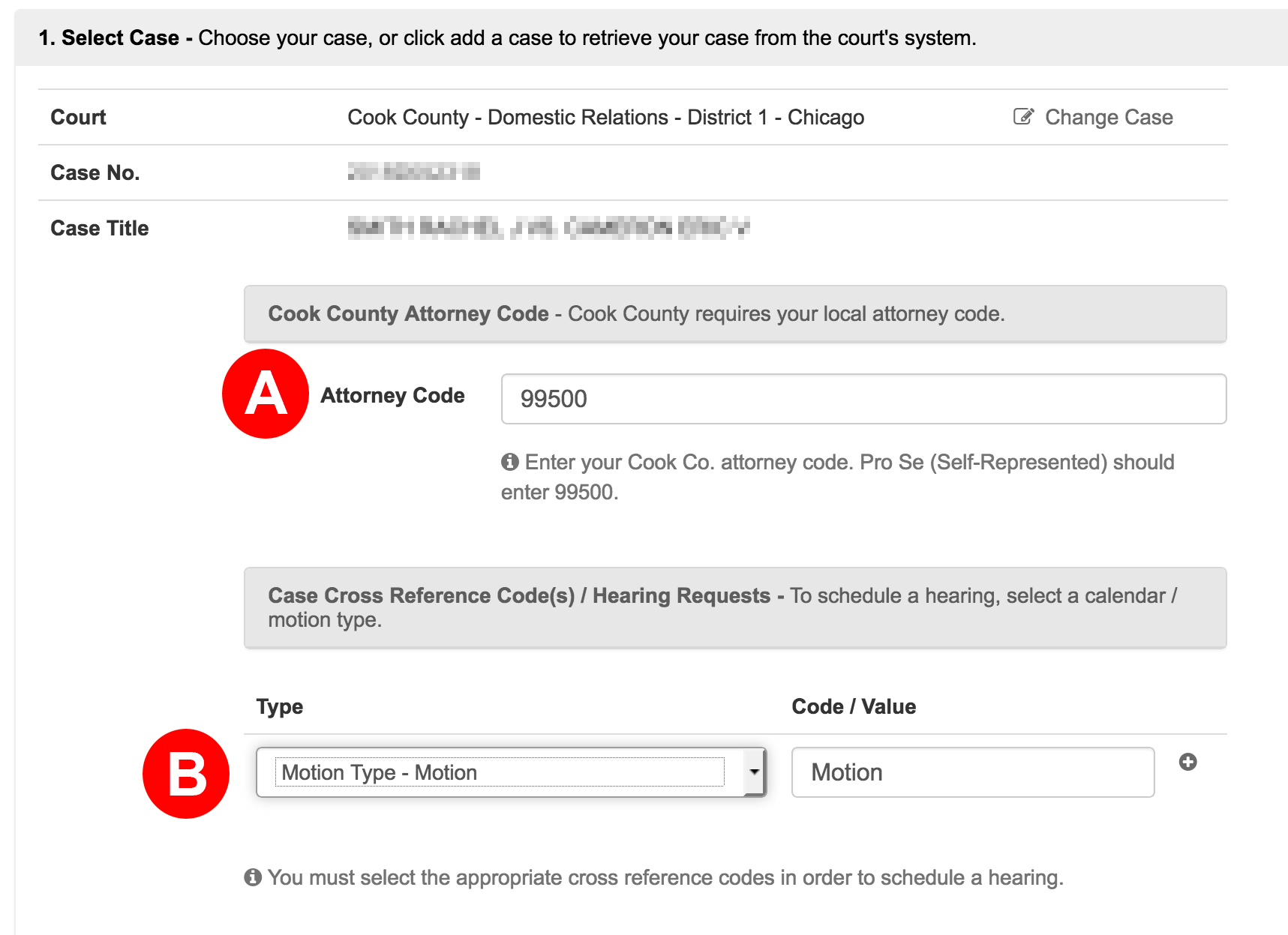 C) It's possible that the court will not return any additional cross reference codes to select. If that happens, upon submission, the court may still have hearing dates for you to select.

Once you click the Submit Filing button, the Request Hearing Date modal popup will appear.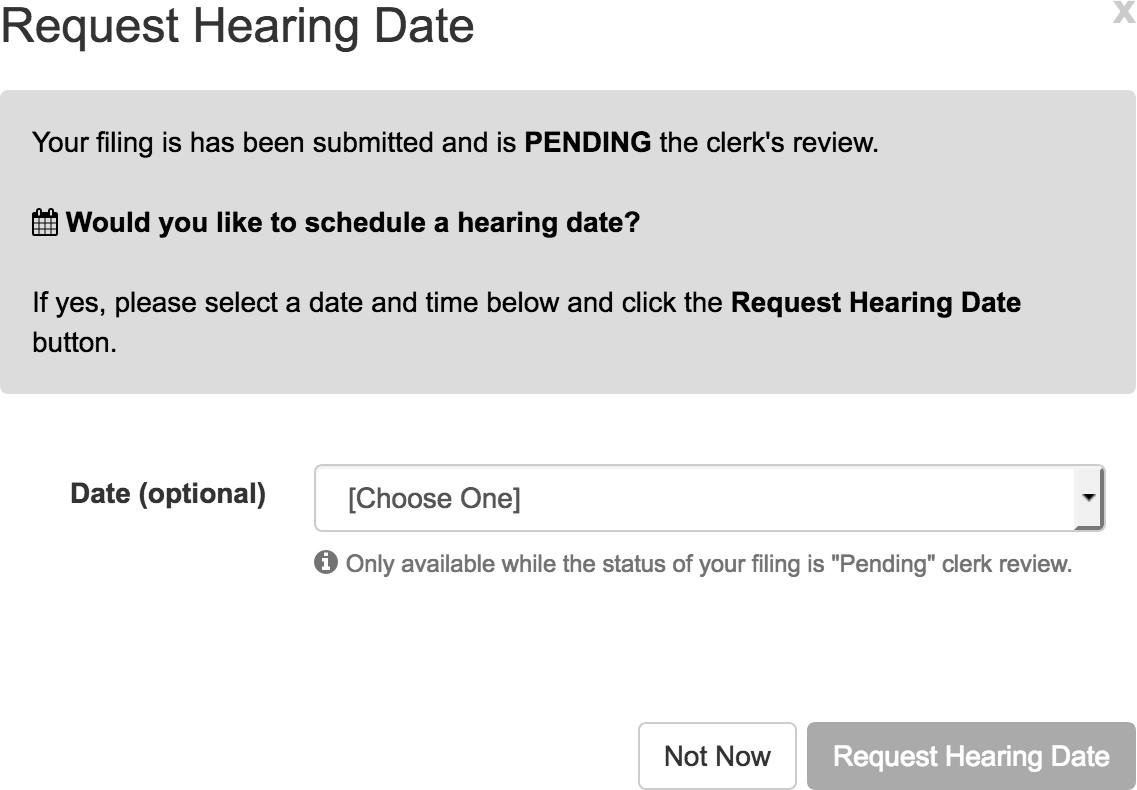 Click inside the date dropdown and select a date.

Request a date (Motion Spindling) from the filing status screen
From the Dashboard, click Filing Status in the left menu.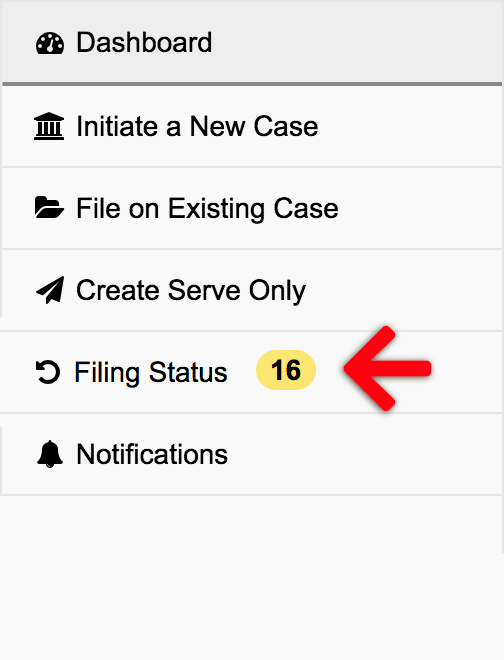 Accepted Filings and the Requested Hearing Date
Once your filing is accepted, our service and the court will send you an email with the confirmed hearing date and location. Furthermore, the court will put the hearing date in a stamp on the accepted document.


As always, you can return to the Filing Status screen, and view the accepted filing. Once there you will be able to view the date and location in the Request a Hearing Date section at the bottom of your filing.