The San Diego Civil and Probate Courts offer users the option of searching for cases via an advanced search with just the case year and number.
For example, if you have case number 37-2018-00022446-CL-UD-CTL, but you think the case might now be a Breach of Contract case, you may perform an advanced search at your specific court location and enter the number 37- followed by the case year and number (i.e. 37-2018-00022446):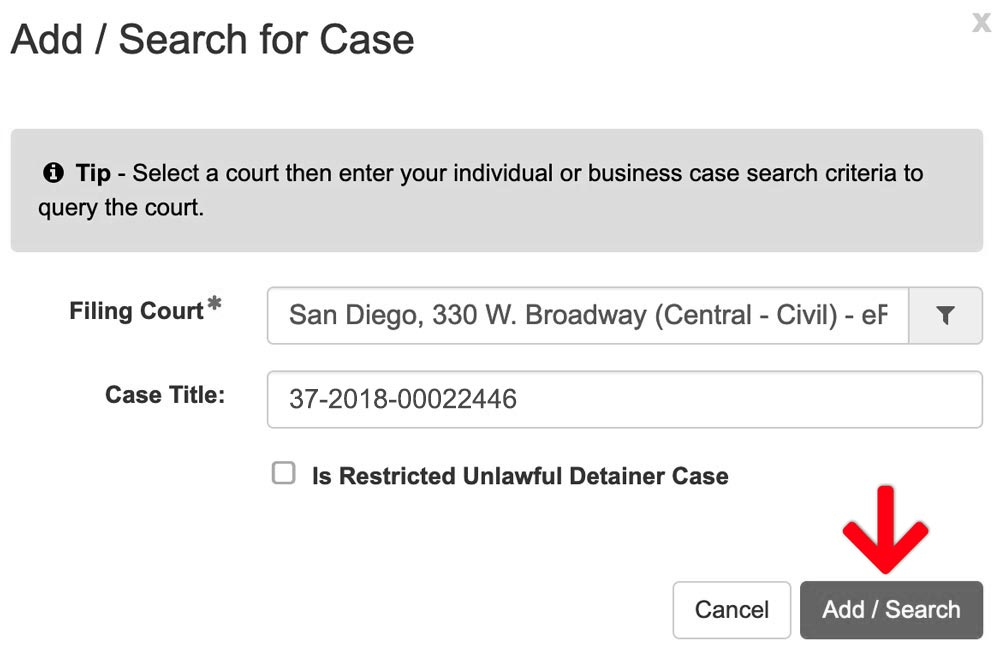 Note: Do NOT check the box 'Is Restricted Unlawful Detainer Case' when performing this type of advanced search.
If the case is unsealed and / or reassigned to a different case type or case category, our system will find it. You may then either click on the case number (Letter A) in the search result to add the case to your account or click the File on Case link (Letter B) to directly file on it.

Sealed Unlawful Detainer Cases
If you have a sealed Unlawful Detainer Case you will need to follow these specific instructions to add those cases to your account.