The Party Address Book lists the parties a user saved to their account when they checked Save to Address Book box in a case initiation.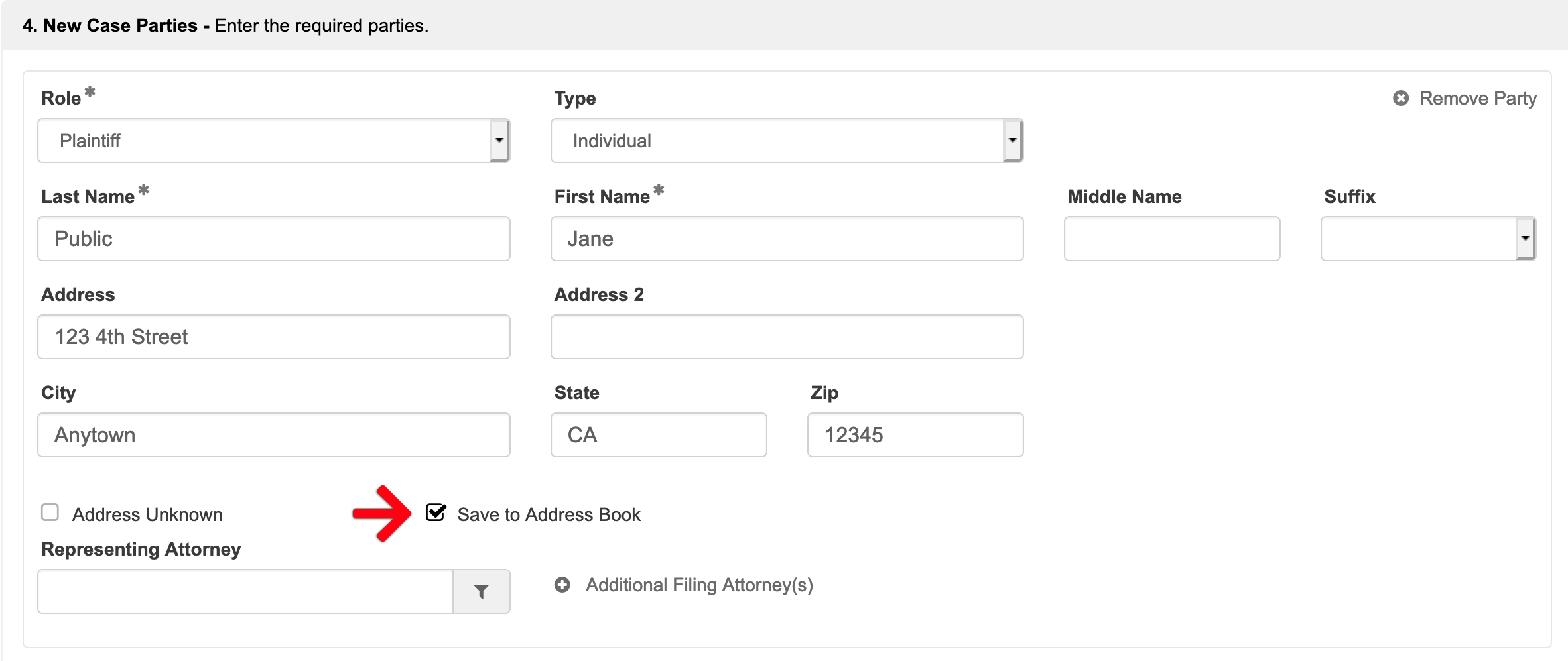 View the Party Address Book Screen
Click Settings from the Main Menu at the top. Note: a firm admin may also click Account from the Main Menu at the top.


Then select Party Address Book from the Left Menu.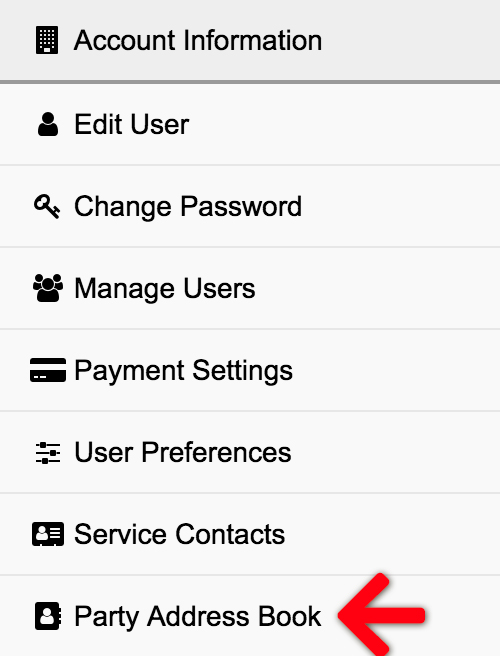 Party Address Book Overview
On the Party Address Book screen, the user may delete any party listed or edit their information.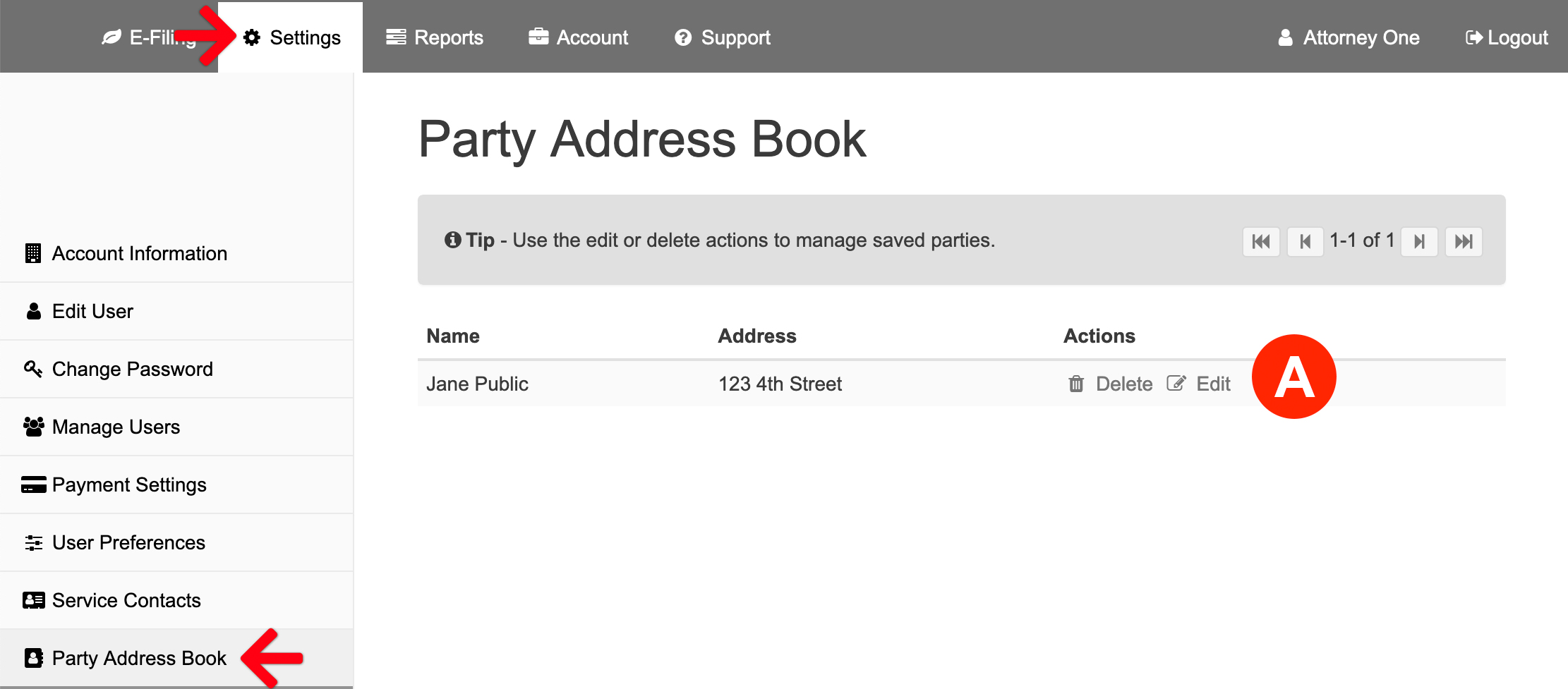 A: Delete or Edit a Party
The last column of the Party Address Book list is the Actions column where a user may Delete or Edit a contact. Note: a user may not add a party on this screen; only in the New Case Party panel in case filings.
Editing the party brings up the following popup which allow a user to add and edit information as needed.