From time to time, it may be necessary to view all the Service Contacts on an existing case. A user may do so at any time on the Case Summary screen.
View Service Contacts
From the Dashboard, click the View All button in the left menu to bring up the Case Lists screen.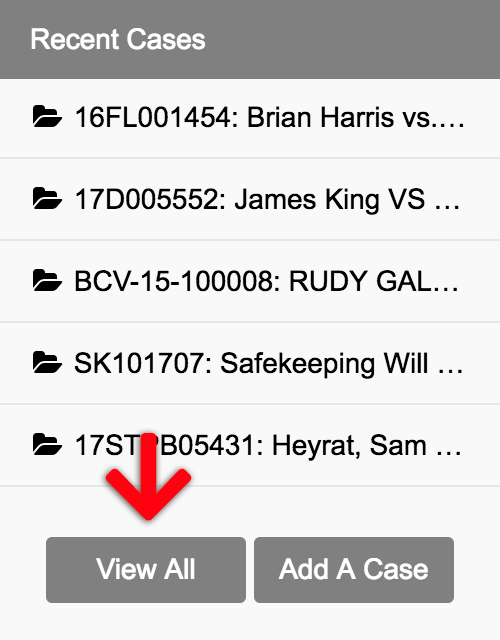 That takes you to the Case Lists screen. There, click on the Case Number that you want to view the Case Summary.

On the Case Summary page, scroll down to the Service Contacts section to view all the contacts that have been added to the case.

Note: A user may delete Service Contacts here too, however they may ONLY delete the Service Contacts that they've added. If there are contacts that need to be deleted which a user has not added, they will want to contact the person who did add them, and request they remove them.