Once you click the Submit Filing button, the system sends your documents directly to the court. After the upload of the documents is complete, the court displays the official time of the filing and eService at the bottom of the pending filing. To review your filing, click the filing id of the pending filing on the Filing Status screen.
Note: If you are not currently on the Filing Status screen, from the Dashboard, click Filing Status in the left menu.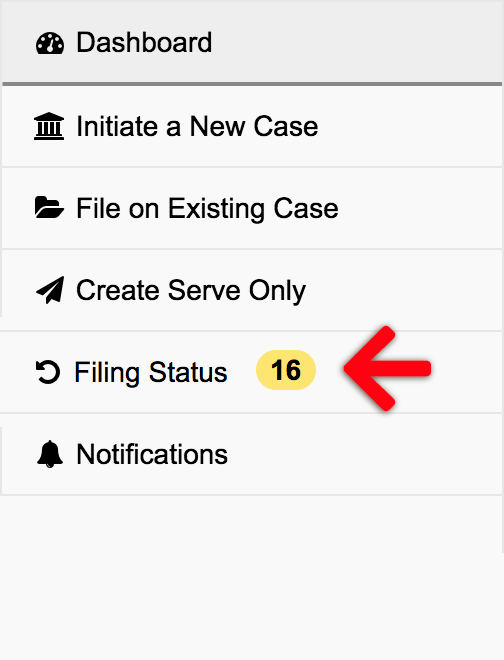 Once in your Pending Filing, scroll to the bottom. In the Review & Submit section and Filing Activity Log section, the court lists the time the filing was submitted and received.