The New Cases List report allows the user to run a report for all new cases on their account by Specific Dates.
View the New Cases List Screen
Click Reports from the Main Menu at the top.


Then select New Cases List from the Left Menu.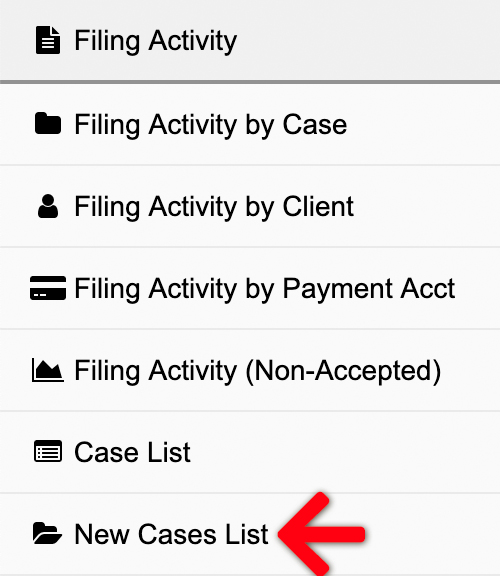 New Cases List Overview
This report allows a user to customize their results by: Start Date and End Date.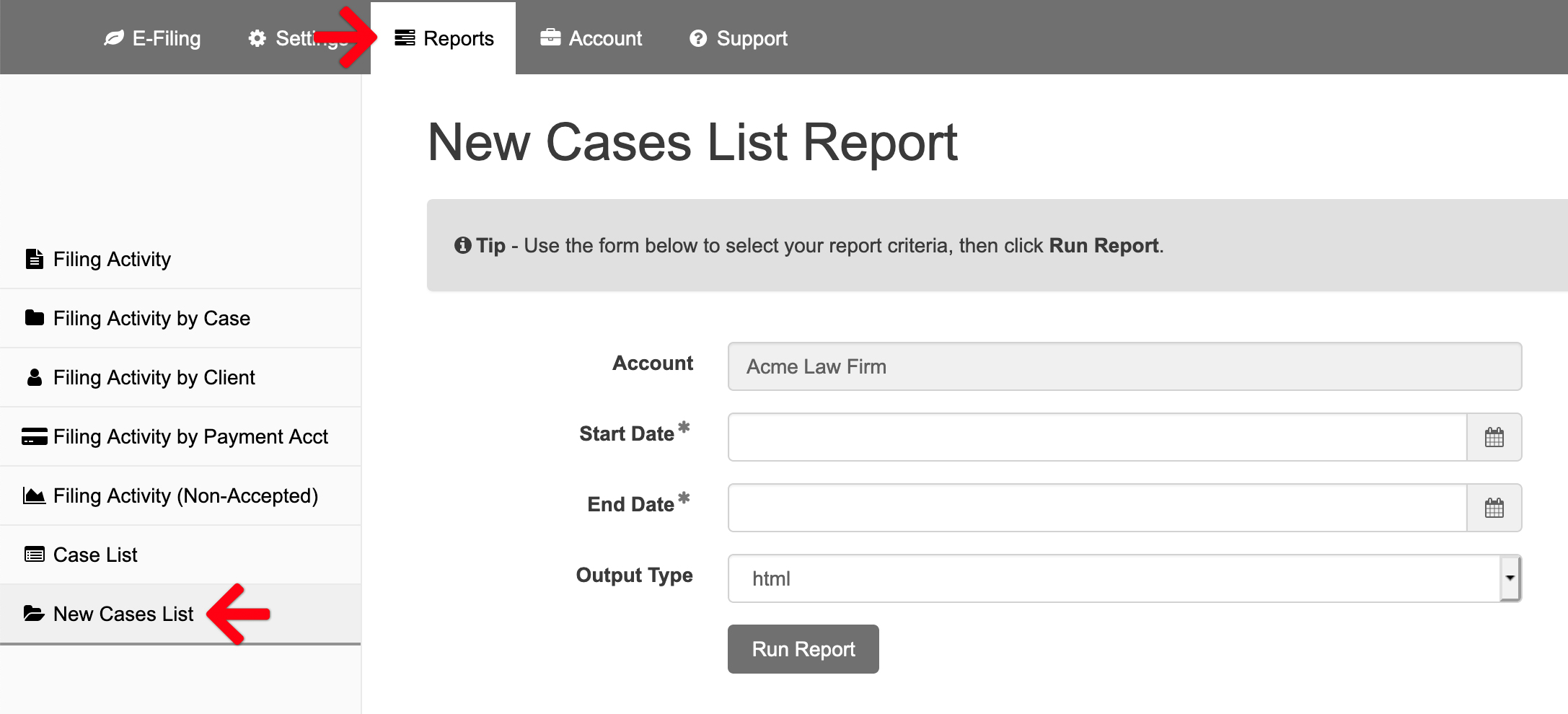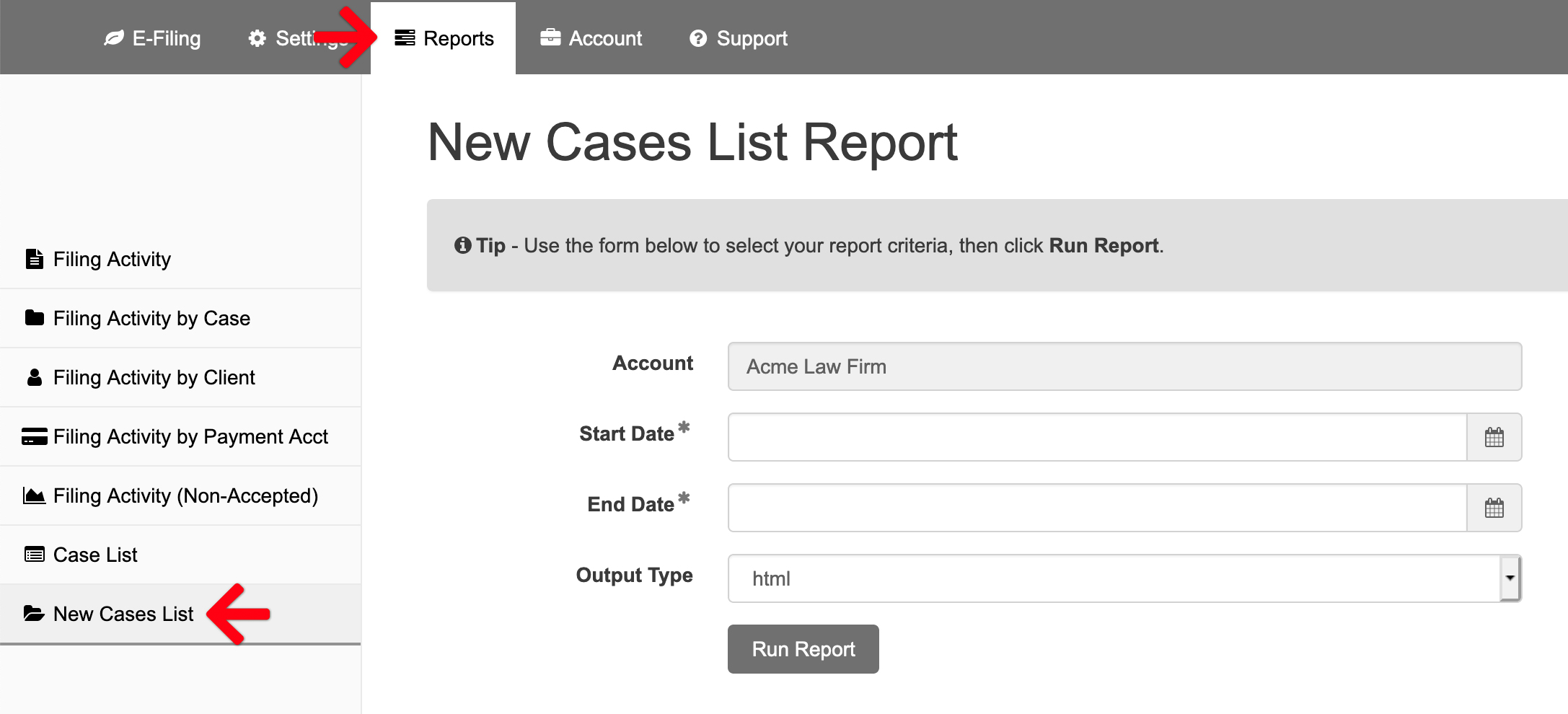 Specific Dates
The user may choose the report Start Date and End Date.
Output Type
The user has a choice of three types of report output: HTML, CSV, or PDF.
The New Cases List Report



Once the user runs the report, they will find the results for the case filtered by Filing ID, Case ID, Court Code, Court Name, Case Number, Judge Name, Case Title, Filer Case Number, Payment Amount, and Accepted Timestamp.