The Notifications Screen displays all notifications for cases a user files in one place. If support staff files for an attorney, the attorney also receives a notification.
View the Notifications Screen
From the Dashboard, click Notifications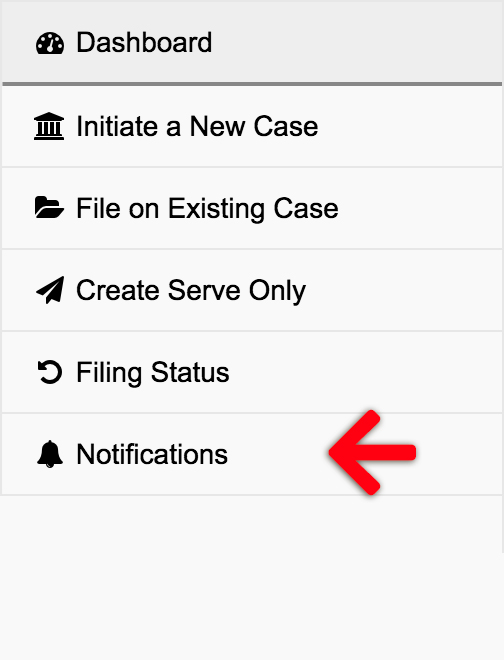 This brings up the Notifications screen. Here, you can order the columns between Case Number, Case Title, Subject\Documents, Filed\Submitted By, and Date.



Notification Details
Clicking any of the information in that row brings up the details for that particular notification.



The user may then click the links in that notification summary for more filing details.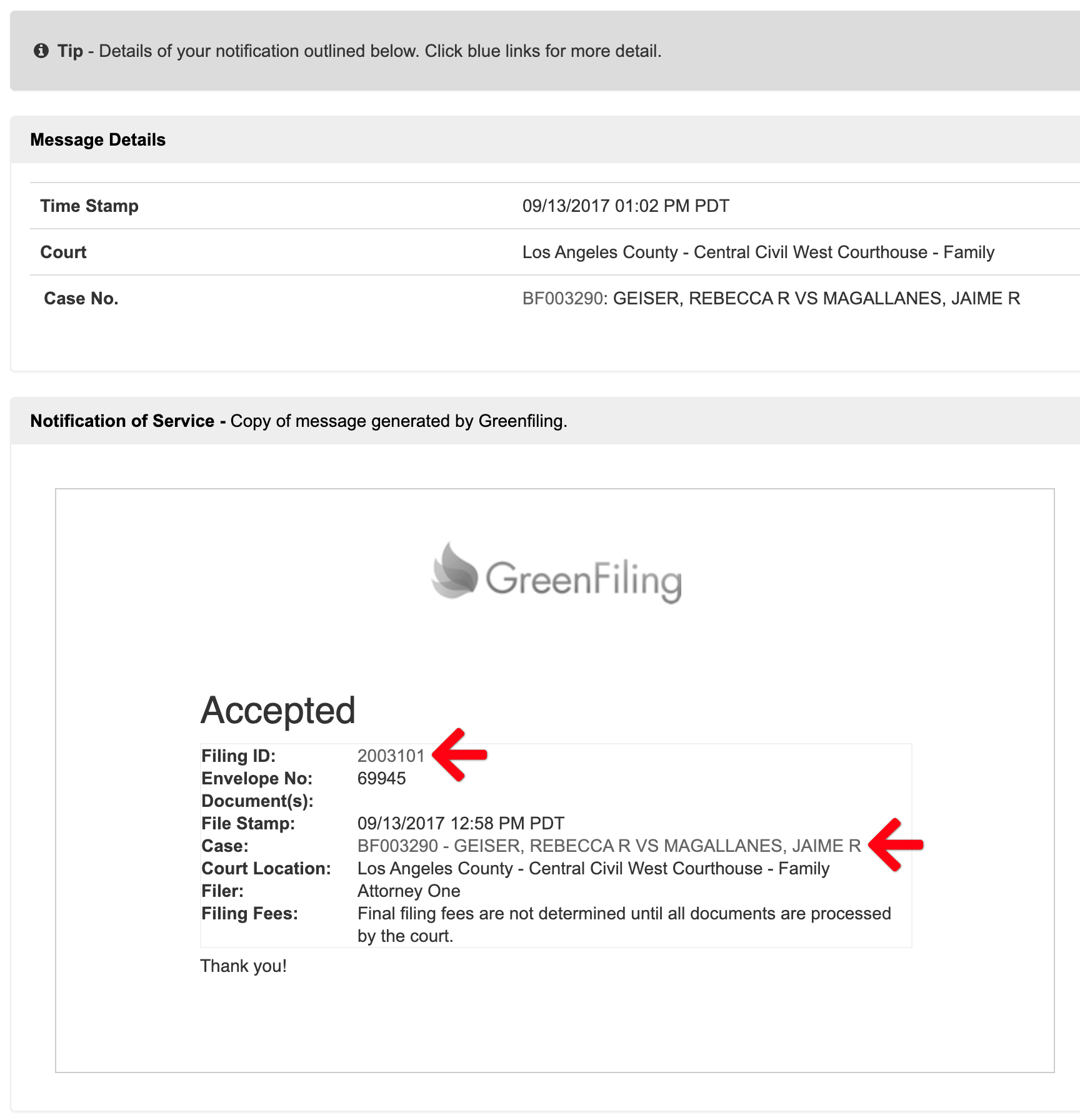 Filter Notifications
In the Filter Notifications box on the upper right, the user may filter them by: All, New, Read, Archived, or Message Type. Clicking in that box brings up these filters.

Remove a Filter
To remove a filter once added, click the blue minus sign for the filter type on the left side of the screen.