The Invoices screen allows account firm admins to view a list of all invoices on the account. Additionally, the firm admin may view and print the receipt for the invoice.
View the Invoices Screen
Click Account from the Main Menu at the top.


Then select Invoice List from the Left Menu.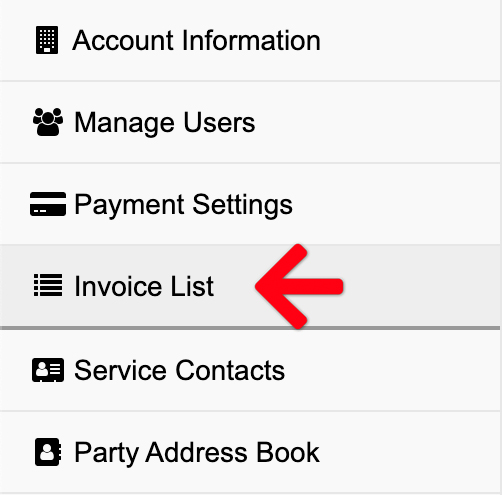 Invoice List Overview
The Invoice screen is comprised of all of the firm's invoices. A firm admin may click the Invoice Id (Letter A) or Filing ID (Letter B) to view and print the information on those screens.


A: Invoice ID
If the firm admin clicks an Invoice ID, a receipt appears that the user may then save to their computer and/or print.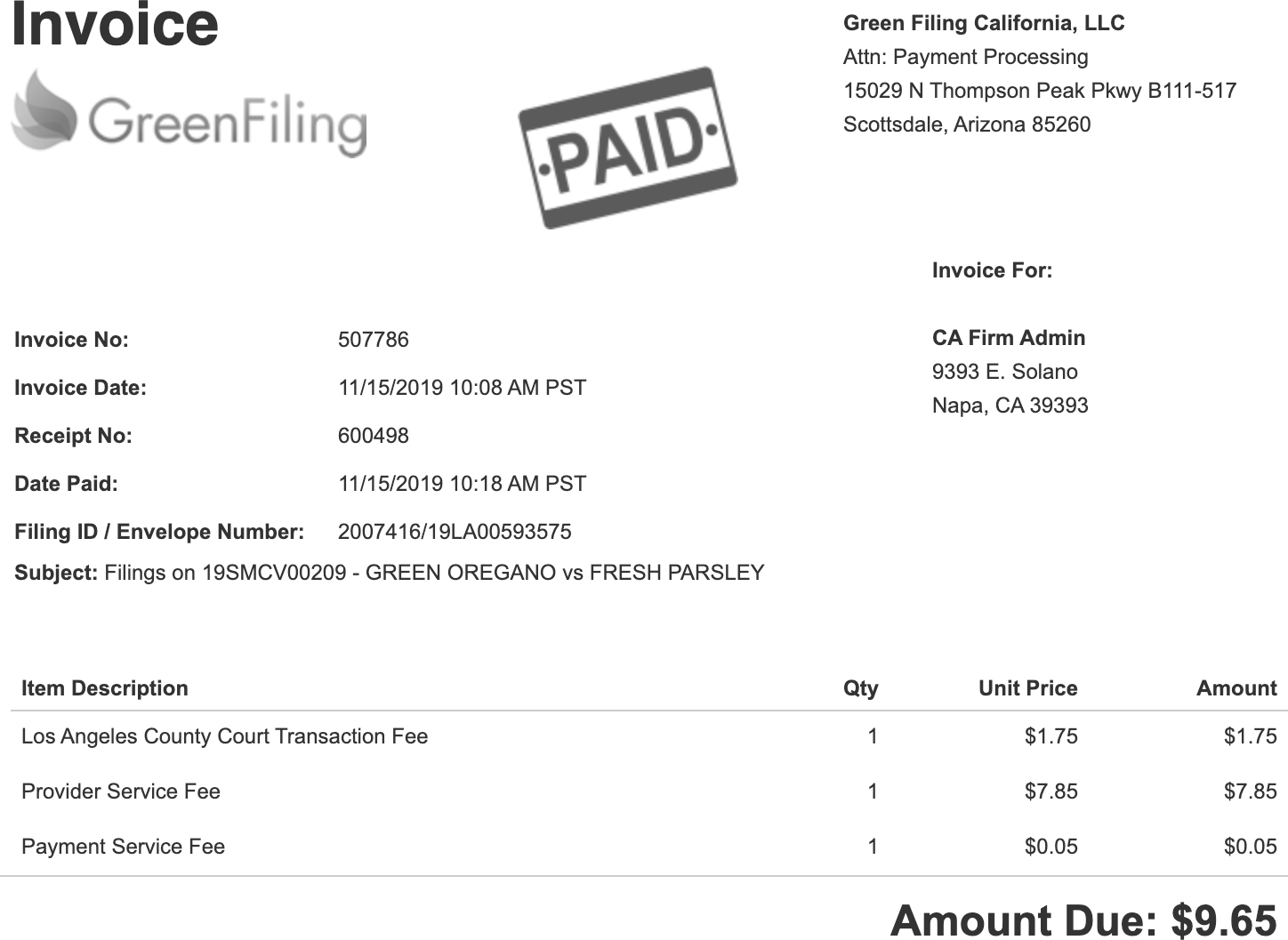 B: Filing ID
If the firm admin clicks a Filing ID, that user may then view the filing for more information on what the invoice pertains to.